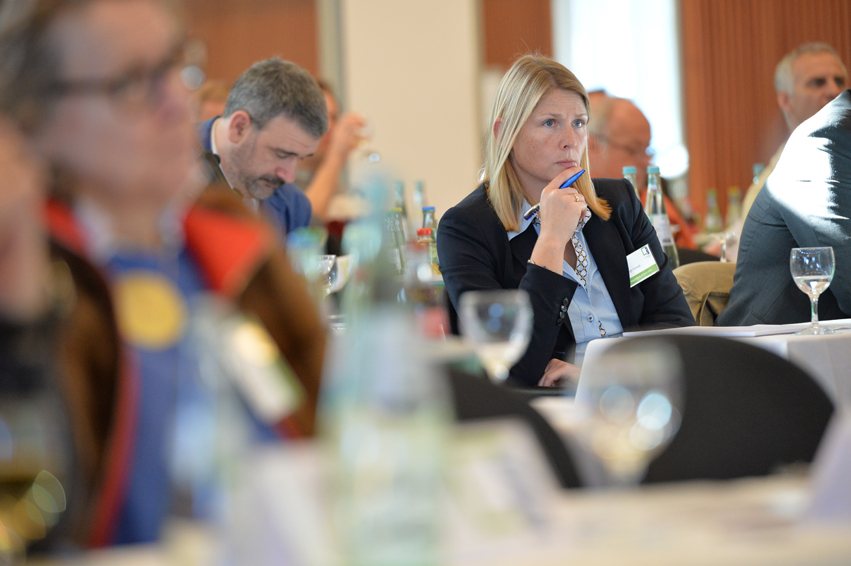 Germany's biggest managerial association brings together around 30,000 employees with managerial responsibility from all kinds of professional groups: executives and employees not covered by standard collective agreements, highly qualified staff and young academics working in the chemical industry and related sectors.
The VAA negotiates collective agreements for its members, ensuring they benefit from good starting salaries and excellent contractual terms. After all, the VAA is not simply a professional association, but also a recognised professional union with the capacity to negotiate collective agreements.
The highlight of the services provided by the association is its excellent legal service: the VAA lawyers check contracts, negotiate with employers and conduct lawsuits. And of course, VAA legal protection is included in the membership fee! The VAA supports its members through every stage of their working life: from university to entering the workplace, then right through to retirement.
The association boasts an excellent network in the fields of business, the sciences and politics: indeed, the VAA has an influence in Berlin and Brussels, where it advocates the need for an environment which promotes innovation and solid co-determination.
Further information for download
Executive Committee Act (Sprecherausschussgesetz in englischer Übersetzung)

Application for membership (English)

General Information (2020 – English)

Legal protection guidelines (English)

Statutes of the VAA (English – 2021)

Framework Collective Agreement (English)

Collective Agreement on Minimum Annual Salaries (English)

VAA – From the Start (2022)

Rights of Termination (English – 2020)

Part-time Work and Parental Leave (English – 2019)

Law on Paid Annual Leave (English – 2019)
Around 170 VAA works groups at companies and industrial sites on the ground form the foundation of the association along with its individual members. The VAA is organised into eight regional groups throughout Germany. The association is headed by an executive board, which meets on a monthly basis under the guidance of the advisory board.
The management team comprises 28 employees working in the general office in Cologne or our Berlin office, are responsible for the day-to-day running of the VAA. This includes the legal service, as well as membership administration and public relations work, which is carried out by our expert media and communications team.