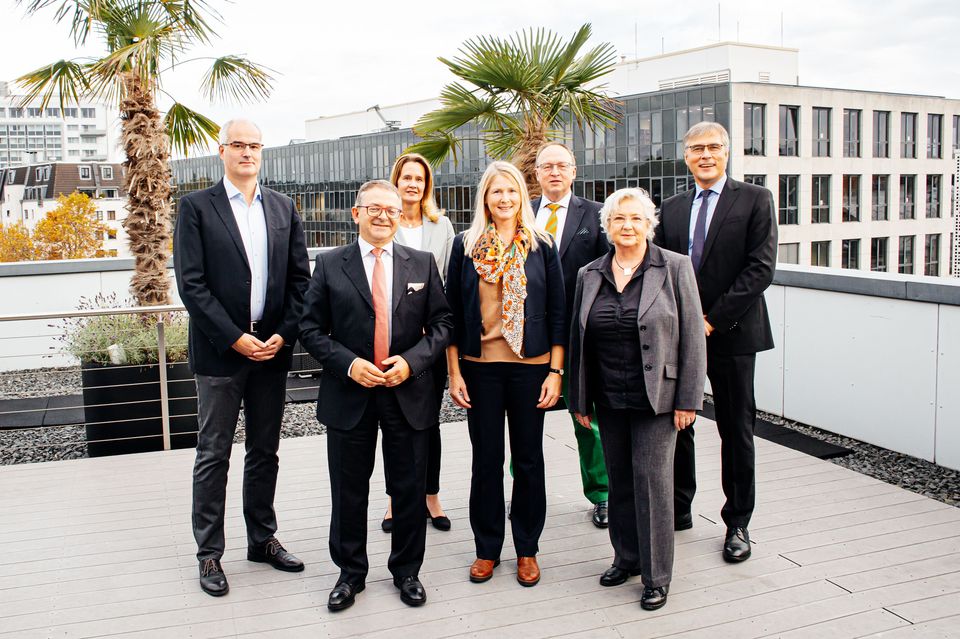 Executive board
The executive board, consisting of seven members, is elected every three years by the supreme body of the association – the VAA congress of delegates. The executive board is at the helm of the association and usually meets twelve times a year along with the management. The executive board is responsible for strategy, budgeting and asset management. It also makes decisions regarding the provision of legal protection in individual cases.
Advisory board
The advisory board assists the executive board with the running of the association. Each regional group delegates one member of its regional management board to serve on the advisory board. The advisory board is approved by the congress of delegates.
Committees
The executive board is advised on specific issues by committees of experts the board has appointed from the pool of VAA members. As well as the permanent committees that have been set up to advise on issues of relevance to the association, temporary committees and work groups are also established as required.
Management
Full-time staff in our general office in Cologne and in the Berlin office support the executive board in the running of the association's business. The association's management is the first port of call for any concerns members may have. It comprises directors and managerial employees and is headed by the managing director. The VAA's general office is located in Cologne. Members in Berlin, Brandenburg, Hamburg, Mecklenburg-Western Pomerania, Lower Saxony, Saxony, Saxony-Anhalt, Schleswig-Holstein and Thuringia are supported by the Berlin office. The VAA also cooperates with local legal firms to provide services for members based abroad, for example in Switzerland or the Netherlands. The general office acts as an intermediary for establishing contact there.
Marketing
The employees in the marketing department ensure that VAA members always have access to an exclusive all-round package of services, seminars and opportunities for further training and development. Specially tailored events, meetings and conferences designed to cater for different office holders and occupational groups are also conceived, implemented and managed in this department.
Communications and public affairs
With our expert media and communications team, the VAA can make even more of an impact. Topics that are particularly relevant to the association are placed in the media and accompanied by effective journalistic contributions. Talks are also held with partners and decision-makers from the world of politics, business, the sciences and associations. Working closely with the executive board and the management, the media and public relations department has an important impact on public awareness of the association's work.
Administration
The membership administration department addresses any concerns members may have, including questions about joining the association, recruitment of new members, membership statuses, billing of membership fees or the dissemination of information. The administration department is also responsible for maintaining and updating members' details.